Our Story
I would like to tell you a little about how EDM Wirecraft came to be one of the most widely recognized Wire EDM job shops in the country.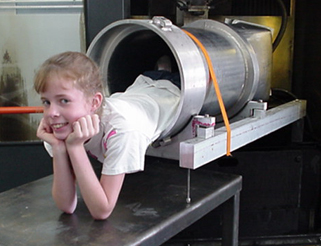 My training in mold making started somewhat later in life than many other people. During my senior year of high school and part way through technical school I worked in a rubber products factory. By the time I was 19, I was a shift supervisor with 40+ people working under me. I later worked in a power plant, did factory maintenance, farmed almost 2000 acres, and by the age of 26 started into mold making.
I was fortunate to have had the opportunity to learn the trade under one of the most talented mold makers in this part of the country, Warren Jones. With his knowledge and years of experience to draw upon, the learning curve was very steep. Sometime in 1983 I saw my first Wire EDM and was captivated. I knew that somehow I had to get my hands on one of those machines. In February 1988 Warren and I started what in 1993 became EDM Wirecraft. I finally had my hands on one. The world as I knew it would never be the same.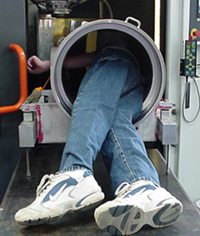 From 1988 to 1997 the company steadily grew and with things normally going smoothly, Warren pretty much just left me alone and I ran the business like it belonged to me. Effective January 1, 1997 I bought the business from Warren.
Now I work in what is truly a family owned business. When you are in business for yourself and enjoy the challenge of meeting your customer's needs, you need a lot of support from your family. There have been many weekends worked in order to meet the deadline that a customer requires. My three daughters help out from time to time and my wife takes care of all the bookkeeping. The photos on this page are of my daughter Caitlin hamming it up in front of the camera.